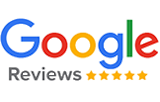 ★★★★★ Google Review from Amber Matkey
"All City did an amazing job mudjacking my patio. The team was beyond polite and cleaned up any mess made. Prices was very reasonable. Would recommend them!"
★★★★★ Google Review from Brad Seraphine
"It was a pleasure doing business with this company. Mark and his crew raised our driveway several inches and filled voids under our garage floor, sidewalk and patio. The work was done well, they cleaned up nicely afterward, pricing was very fair and they did the job while I was at work. Highly recommended to anyone in need of concrete work. Thank you!"
★★★★★ Google Review from Allie S
"Mark and his team raised several concrete slabs on my patio, walkways, and around my garage. They were timely, affordable, did impeccable clean up, and did a great job! We are completely satisfied with everything they did. Thank you so much!"
★★★★★ Google Review from Ravindran Singan
"All City Mudjacking was awesome. Robert gave us a quote right away by visiting our home. Thanks to Mark, he was able to make schedule adjustments and got his team during the same week to complete the job. The team did a professional job and we are very satisfied with the outcome. Highly recommend the company for mudjacking work, they simply know their job!"
★★★★★ Google Review from Doug Nelson
"Use with confidence, exceeded my expectations. Robert was the only person to address the issue at hand. Other company's that quoted me addressed non issues trying to make it seem like a bigger job than what was needed. Best price out of all the quotes as well. Felt at ease through the whole process as the crew showed alot of experience."
★★★★★ Google Review from Steve Hackett
"Mark was easy to work with, did the job quickly and efficiently. Other contractors said they couldn't do the job, Mark and his crew did an excellent job at a good price. Highly recommended for any mudjacking needs."
★★★★★ Google Review from Joe Kavanaugh
"I saw the reviews for All City mud jacking and was impressed so I contracted them to fix a walk that was pretty bad. The owner, Mark, is a straight forward no BS guy. He tells you exactly what he's going to do and does it. His price was the best out of three quotes. The best part was when I got home today and saw his work. Wow, my walks look like they were just poured. Amazing. He also threw in some tuck pointing work on my brick siding that looks awesome. A mason would have dinged me good just for that alone. So I give these guys an A+. If you think his reviews are good wait till you see his work. And I can't believe how well he cleaned up. Thanks Mark. There are not enough contractors like you."
★★★★★ Google Review from Robb Pruski
"All City Mudjacking was out this morning to correct my driveway's sinking issues, and the uneven-walkway to my front door. FANTASTIC is the best way I can describe the end-result. The slab no longer has a tripping hazard. We are completely satisfied - much work within a couple of hours - professional and courteous - and at a very fair price. We highly recommend All City Mudjacking! Regards, RP in New Berlin"
★★★★★ Google Review from Thomas Kromraj
"The crew was very polite and professional. They did an excellent job, great clean up as well when they were finished. The sidewalk I had them raise looks like brand new. Very happy, keep up the great work!"
★★★★★ Google Review from Melinda Rodriguez-Salus
"I was given a initial quote which was over $1500 less than what was quoted to me by others. They came when they said they would and were very open and honest about the process. Ended up being less than I thought it would be, and my neighbor and I both had something done so they gave us $100 off both of our jobs. I would highly recommend."
★★★★★ Google Review from Eric Wild
"Mark Dittmar, and his crew were all very professional from start to finish when I required short notice Mudjacking for a house sale. Highly Recommended!!!"
★★★★★ Google Review from Cortney Borchardt
"Awesome staff and great prices!!! So thankful dad did some searching and estimates to have found such a great company!!"
★★★★★ Google Review from Will Stalle
"All-City Mudjacking is simply the best in the business here in the Greater Milwaukee Area. They are professional and very responsive. The best service in town."
★★★★★ Google Review from Meg Henke
"Great communication. Prompt. Professional. The finished job exceeded my expectations. Highly Recommend All City Mudjacking!"
★★★★★ Google Review from Scott Edmonston
"Fine job by pros that exceeded my expectations.Got more than my money's worth. Scott from Greenfield."
★★★★★ Google Review from Brian Draheim
"Mark, Rob and his team were extremely professional and did an outstanding job, I couldn't have asked for more!!"
★★★★★ Google Review from Vicki Schroeder
"All City did a fantastic job on our patio and sidewalk! Would highly recommend them!"
★★★★★ Google Review from Marvin King Jr
"Amazing work, amazing guys, would call these guys all my muddjacking needs!!!"
★★★★★ Google Review from Tom Corona
"All City did a great job.Would highly recommend."
---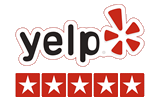 ★★★★★ Yelp Review
"Recently called All City to fix our driveway. Mark (from All City) came out and explained the process and gave us a very fair estimate. With a time crunch to get the work completed before another home project, Mark worked us in and we couldn't be happier. It looks as good as new. We even received tips on our landscaping that helped cause part of the sinking. Give All City a call if you have sagging concrete work - you won't be disappointed."
---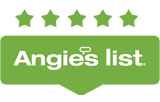 ★★★★★ Angi Review from Gerald L.
"Mark the owner was professional, his workers were responsive to me needs and the work was done on time and to my complete satisfaction. I would recommend them and definitely hire again"
★★★★★ Angi Review from Barbara & Richard N.
"Great company - owner Mark and his crews do great work. Previously had work done at our first home reasonable prices and work completed promptly and professionally. Just today had him mudjack our home's front walk and level and pitch our driveway which had been in need of repair from previous owner. Crew arrived on time took their time and did a very good job raising, leveling and pitching walk and drive! Easy to work with and very pleased with professionalism of crew leader Rob and crew."
★★★★★ Angi Review from Robert H.
"Well. We took a cracked patio with a sinking section back where to it's original position. Not the patio drains into the yard vs collecting at the yards edge."
★★★★★ Angi Review from Rick S.
"Excellent. Job was performed as described, work was started and completed on time at the quoted price. Team was courteous and did excellent work."
---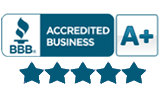 ★★★★★ BBB Review from Carol M.
"Called on a Monday for an estimate on raising a sidewalk on the side of our garage that is sinking. **** came out on Thursday as promised and assessed our situation. He stated that while he could raise the sidewalk, it wouldn't cure our issue since the sidewalk is sliding away from the garage down the hill and raising it won't push it back towards the foundation to close the gap. He then went on to give me various options for possible solutions. So while he didn't do a job for us, he absolutely provided a service! So great to see that honesty and integrity is alive and well! If down the road we need any concrete repairs I will definitely hire All City Mudjacking. Thank you!"