Milwaukee Mudjacking Concrete Leveling Services
All City Mudjacking, Inc., founded in 1984, offers you over 29 years of concrete repair and installation experience. We are experts at Mudjacking, plus we use the latest concrete raising technology to ensure your job is done right!
We are committed to bringing you quality workmanship at affordable prices.
Have you been dealing with ugly, uneven concrete in your yard or driveway for years?
All City Mudjacking can help! Our team of concrete leveling pros provide mudjacking and concrete leveling services to get your driveways, sidewalks, and floors like new without the expense of demo, removal, and replacing your concrete. With our many years in the concrete business, established in 1984, All City Mudjacking, Inc., knows the importance of fixing concrete surfaces. Uneven and sinking concrete is a safety hazard but also can significantly affect your structure and cause substantial expensive damage if not addressed immediately. Don't wait! Give All City Mudjacking a call today to schedule a consultation.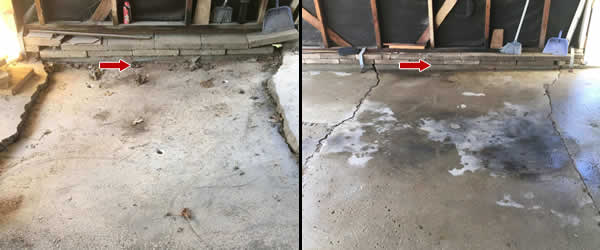 Our Concrete Mudjacking Services Include:
Raise Settled Concrete
Wall Reinforcement
Tuckpointing
Waterproofing
Attached & Detached Garage Floors